Snuffle Mat: Fun & Sensory Play for Your Pooch!
By Amy Tokic
Want to keep your pooch entertained and their senses sharp? A snuffle mat is just the thing! And what's better, you can get one of these nifty enrichment toys for your pet at a special discounted price at 
Injoya
.com (use the code PETGUIDE10). Injoya is a pet parent-owned company specializing in creating snuffle enrichment toys for dogs.
Dogs explore the world with their noses – a canine's nose possesses up to 300 million olfactory receptors (about 50 times more than the average human) so it doesn't come as a surprise that pooches rely on their sniffers to explore the world around them. An important part of canine enrichment is making sure their senses and brain stay sharp: snuffle toys and mats are an ideal way to do just that. Designed to keep your pet entertained and mentally stimulated, these toys are used to hide treats or kibble that your dog uncovers by sniffing through obstacles such as ruffles, pockets or pouches. Not all snuffle mats and toys are made alike, so you'll have to do some research before you find the perfect one for your precious pet's needs.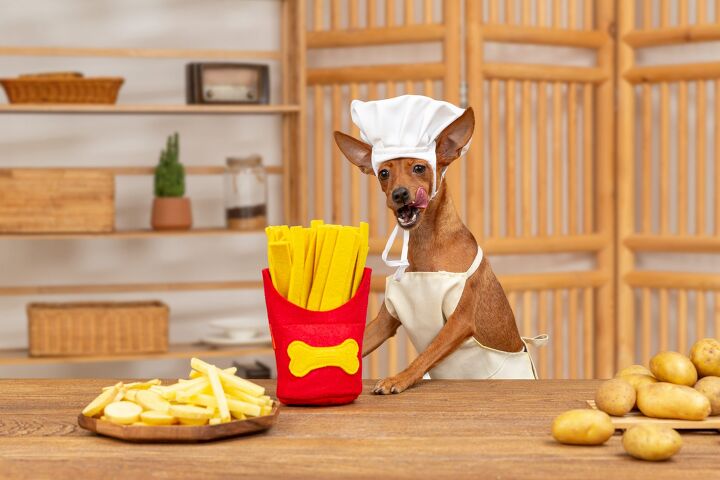 Injoya's snuffle mats are not only tailored to awaken a dog's natural instincts for foraging and exploration, but they are also as cute as can be. The range of colorful, fun designs will entice your pooch, and if we're being honest…you'll love them too. Some of the more popular snuffle mats by Injoya include Pizza, Cookie, and Fun House, but you really can't go wrong with any of them (you get to choose from over 40 designs). All of their snuffle mats are made from non-toxic and durable materials, with non-slip backing to keep the mat in place. In addition, all Injoya products are machine washable for your convenience. To boot, each of the designs is suitable for any dog, no matter their size, age, or breed.
First Impressions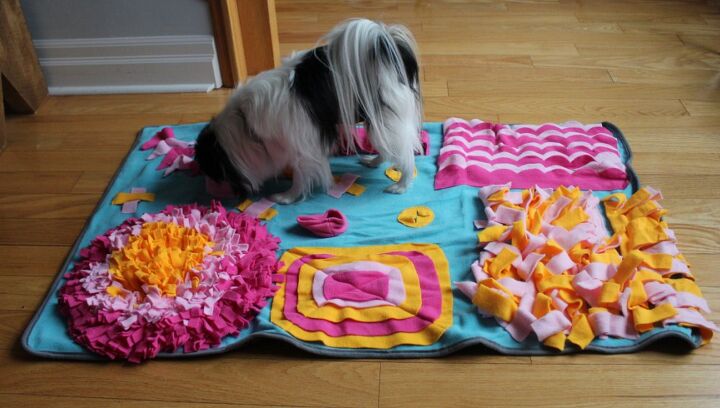 I was sent the Injoya Fun House Snuffle Mat in Pink. My first impression was that this is a premium, first-class snuffle mat – one of the nicest, high-quality one that I've ever seen or reviewed. Made from a thick fleece, it features amazing loops, pockets, cups, and hidey-holes that perfectly hold treats. It also comes with a non-skid backing, which keeps it in place when your dogs are rooting around for treats.
Another thing I noticed about this product is that it is larger than conventional snuffle mats. Measuring in at 44.3 x 27.5 inches, it's plenty big for my two dogs and will keep them busy sniffing. And when they're all done playing, it goes right into my washing machine to get clean!
Benefits of a Snuffle Mat
These cute-looking snuffle mats are not just another adorable toy your pet will enjoy playing with – a snuffle mat will stimulate your pet's mind and senses, reduce stress, and even help with digestion in greedy eaters. If your dog tends to gobble up all their food in a matter of seconds, pour out their kibble on a snuffle mat, as it will force them to slow down as they'll have to forage for kibble. No more upset tummies after mealtime!
And if you want to try out something different and stimulate your pooch even more, there are always snuffle toys. Hide treats in french fries or carrot patch and watch your four-legged bestie sniff their way straight to yumminess. Fun, interactive, and mentally enriching – what more could a dog need to stay healthy and happy?
Why Choose Injoya?
Injoya's designs are focused on your pet's wellness and help to promote a healthier lifestyle in a fun and entertaining way. Instead of letting boredom get the best of your pet, offer them an engaging way to activate their natural instincts and senses through playful feeding with a snuffle mat. Similarly, instead of hassling with rationing out your pet's food and worrying about bloating, simply rely on a snuffle mat for slow feeding and improved digestion.
With 40+ designs to choose from, Injoya has a perfect snuffle mat for any pooch. The company ships from their Michigan warehouse, so your pooch will get to enjoy their new toy in no time (mine arrived in two days – and I live in Canada)! And to make things even better, all readers of PetGuide.com get a special discount on their order – use code PETGUIDE10 for a sweet deal on all snuffle mats and toys.
My Verdict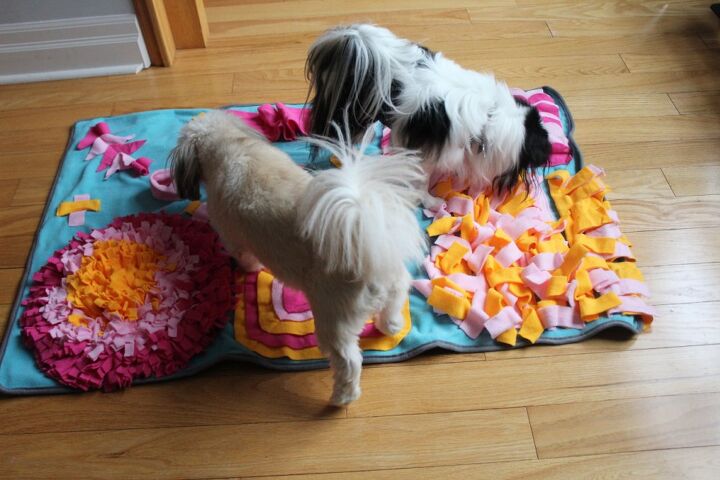 The Injoya Snuffle Mat gets four paws up from me and my furry gang! If you're looking to slow down mealtimes or need a way to keep your dog's nose busy, you need this snuffle mat. For the high quality of this mat, it's an amazing price (just $28.95) – and don't forget to add the special PETGUIDE10 discount at checkout. This will be a frequently used toy at my house, and we look forward to using it for many years to come.